Speaking today in Kabul, US Ambassador Ryan Crocker sought to downplay the seriousness of NATO's supposed 2014 withdrawal date from Afghanistan, saying the date was far from agreed upon and that the US would likely be staying well beyond that.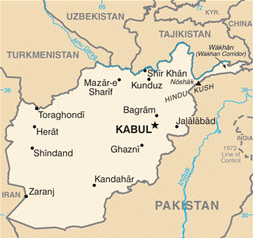 The comments weren't just idle speculation, as Crocker had just come from the Loya Jirga meeting of Afghanistan tribal leaders, at which Afghan President Hamid Karzai is attempting to secure support for continuing the US occupation through at least 2024.
Karzai is expected to secure such support with a claim that the US will end night raids in return, though the Pentagon has already indicated that they are unlikely to actually follow through with that.
In addition to Karzai, support is likely to come out of the opposition, with former Interior Minister Mohammad Atmar saying that Afghanistan would decay into "civil war" without the US occupation, and see the government forces fighting the Taliban in a protracted battle for control over the country.
Which inevitably raises the question "how would we know the difference?" It is likely moot however, as Crocker's comments are just the latest in a long line of US official comments, though rarely directed at the American public, that point to the war being essentially open-ended.