Violence continued again today in Syria, with defectors attacking a military intelligence office near the capital of Damascus and a checkpoint near Hama, and regime troops attacking civilian protesters in several cities, resulting in at least 27 killed overall.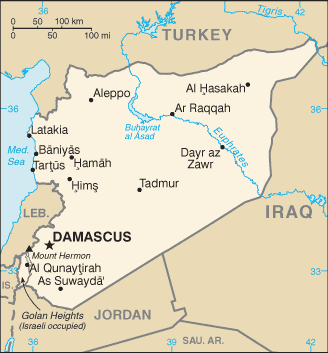 The Arab League held private meeting in Morocco today to discuss the growing violence in Syria, particularly since they suspended the Assad regime's membership, and issued a three day ultimatum, demanding the regime end all violence against protesters and allow international observers in.
If Syria missed yet another deadline, and all indications so far are that they will, the Arab League is expected to introduce a United Nations Security Council resolution and seek to impose sanctions on Assad.
Though a previous Western-backed resolution against Syria was vetoed by Russia and China, a resolution put forward by the Arab League would likely be considered more seriously, particularly if it comes with some sort of assurance that it won't be used by NATO to launch another Libya-style war.