Speaking today before the Foreign Affairs and Defense Committee in the Israeli Knesset, Israeli military chief Benny Gantz insisted that a "major offensive" against the Gaza Strip needed to be launched soon.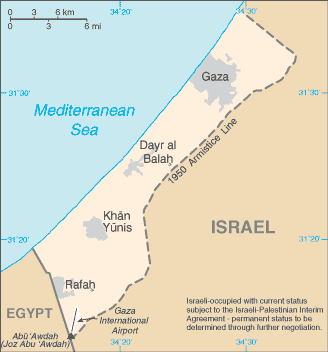 Israel greenlighted a military invasion of Gaza at the start of the month, but the prospect of such an attack seemed to be slowing with a lull in Israeli attacks and missile firings.
But recently things are looking to escalate again, with Israeli warplanes pounding the Strip on Sunday night, wounding the French consul and causing his wife to have a miscarriage. The French government said they are "all for Israeli security" but weren't pleased that it meant attacking their consul.
The last full-fledged invasion of Gaza came in early 2009, an invasion which left over 1,400 Palestinians slain and over 5,000 wounded, the vast majority civilians. Whether or not a new one is actually in the offing is unclear, however, as Gantz comments were in the context of railing against budget cuts and he might just be trying to squeeze a little extra funding out of the Knesset instead of making a serious policy recommendation.