Reports have the death toll at 15 today as the gunbattles in and around the Libyan capital of Tripoli enter their fourth day. The fighting between militias from Zawiya and the tribes of Warshefana is the latest in a growing number of faction splits in post-Gadhafi Libya.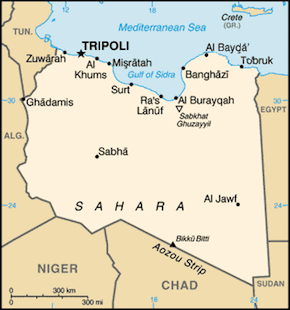 The fighting began on Thursday night, when Zawiya forces say they were attacked by tribesmen who had previously been loyal to Gadhafi. Zawiya militias quickly set up checkpoints around the outskirts of the capital city, and a battle ensued.
The NTC insists that the two sides have reached an agreement that ended the fighting, but clashes continued to be reported through Sunday evening. The NTC dismissed the reports as the work of "fifh column" fighters from the Gadhafi regime.
The intense fighting is just the latest in a growing number of fights among factions nominally brought together during the Libyan civil war. It points to an increasingly unstable situation in which old feuds, briefly forgotten, are starting to reemerge as a driving force in a new round of fighting.