A massive force of Taliban, reportedly from the other side of the border with Pakistan, attacked a NATO base in the Paktika Province overnight, firing rockets and grenades as well as assault weapons in a multi-hour gunbattle.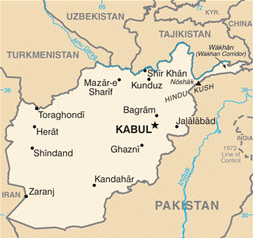 The battle ended, according to the Paktika governor's office, with at least 70 Taliban fighters killed, and NATO insists that it lost not a single soldier in the fighting. There were also no reports of civilian deaths.
The Taliban fighters are said to have controlled two buildings near the base at the time of the attack, and NATO warplanes destroyed both buildings, which appears to be the source of s significant number of the casualties.
Exactly which Taliban faction was responsible for the attack is unclear, but speculation is that they may have been Haqqani Network fighters, since the base is near North Waziristan, the target of large numbers of US drone strikes.