Violence continued apace across Yemen today, with troops killing six "suspected militants" in the town of Zinjibar in the far south while shelling continued in residential neighborhoods in Sanaa and Taiz.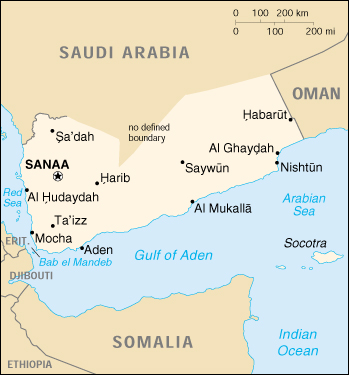 The violence in Sanaa has been growing in recent weeks, after coming to a near halt in the wake of an assassination attempt against President Saleh. At the time of Saleh's near-assassination it seemed the nation was on the brink of a full scale civil war.
Now, with Saleh back and the same old battles being fought between his forces and pro-democracy protesters, locals report that they believe the capital city could "explode at any time."
Of course a civil war in Yemen would be far from a two-faction battle, with the nation already fragmented across several lines and many provinces already operating under de facto independence. Still, the escalations have many believing Saleh's regime simply won't survive, and efforts to replace him with Major General Hadi, his US-preferred heir apparent, won't calm the situation down.