U.S. officials are concerned that Israel take military action against Iran without giving prior notice to the U.S., a senior U.S. military official said Friday.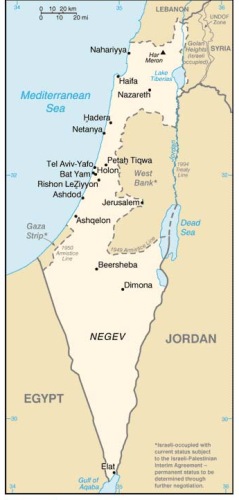 Anonymous statements regarding the upcoming release of an International Atomic Energy Agency (IAEA) report on Iran's nuclear weapons capabilities are escalating tensions to a fever pitch, with Israel repeatedly hyping a unilateral attack on Iran's nuclear facilities.
The U.S. official told the CNN network that the diplomatic convention in the past of Israel tacitly seeking U.S. approval for unilateral strikes "now…doesn't seem so ironclad." He said the U.S. has increased its "watchfulness" of Iran and Israel over the past few weeks.
The IAEA report is due to be released on Tuesday and is said by some diplomats to contain "compelling" evidence of a secret Iranian nuclear weapons program. The U.S. is worried that an Israeli preemptive strike on Iran would create violent chaos and put U.S. soldiers, bases, and interests in the region at risk.