American citizens aboard an aid flotilla headed to Gaza in an attempt to break Israel's naval blockade of the strip could face action for violating Israeli and American law, the Obama administration warned Thursday.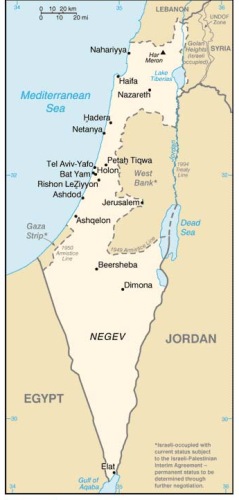 A boat setting sail from Turkey on Wednesday carrying humanitarian aid and 27 pro-Palestinian activists from the US and eight other countries are viewed as a provocation by the US and Israel, despite having a mission solely meant to provide much needed help to impoverished Gazans suffering from an Israeli economic and naval blockade.
State Department spokeswoman Victoria Nuland again called on Americans "not to involve themselves in this activity," and warned of possible consequences. The warnings are troubling considering what happened last year when a similar flotilla approached Gaza last year and was attacked by the Israeli navy, killing nine Turks including one dual American citizen.
After Israel refused to apologize to Turkey for this incident, the Turkish government moved to sever all military ties with Israel and suggested it would protect the next Gaza flotilla with the Turkish navy. In the end, Turkey submitted to US pressure and decided against sending naval vessels to accompany the humanitarian mission.
Israel has vowed to intercept the boat when it nears Gaza, but the extent of the force they will use has not been articulated explicitly. So far, the US government has made clear it will stand on the side of Israel instead of its own peaceful citizens who are not implicitly in danger of excessive force by the Israeli navy.