Yemen temporarily closed the Sanaa International Airport today after opposition forces shelled a nearby military air field, destroying a pair of fighter jets and causing a fire at a weapons depot. No casualties were reported.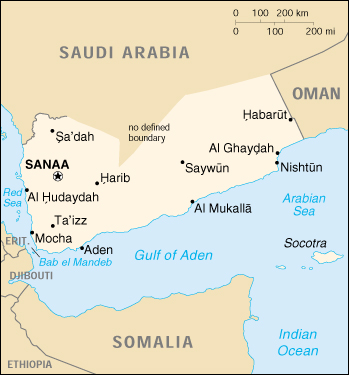 Yemen's Saleh regime said they are still looking for "suspects" for the attack, but in response shelled an opposition neighborhood in the capital's north, killing four civilians including three children.
Yemeni troops have been fighting an off-and-on battle with defectors and tribesmen in the capital for months, ever since one of the military's top generals, Ali Mohsen, defected in March and brought much of the military's armored brigades with him.
Between the defectors and the tribesmen who are backing pro-democracy protesters, the Yemeni military has been unable to reclaim the capital city, and violence has also engulfed much of the nation's southern coast, with officials blaming this on al-Qaeda.