Speaking today to reports at the Pentagon, US Lt. Gen. Curtis Scaparrotti accused Pakistani soldiers of helping unnamed militant factions to attack US targets inside Afghanistan, claiming there was "collaboration" ongoing.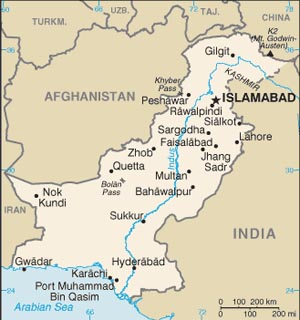 The allegations are at least somewhat distinct from the constant US allegations about the Haqqani Network, and points to intermittant artillery fire from sites along the Pakistani border against US forward operating bases in southern Afghanistan.
Scaparrotti also did not appear to be alleging a full-fledged government policy of helping with these strikes, insisting instead that the local members of Pakistan's Frontier Corps paramilitary aren't well trained enough to not collaborate with the militants.
Scaparrotti claimed a fourfold increase in rocket and mortar fire against the Paktika Province, however, which is where the US is launching a massive anti-Haqqani offensive in recent weeks. It was not clear, however, who was actually launching those mortars.