With Kenya continuing to pour troops into Southern Somalia, aid groups are warning that the invasion is making an already disastrous humanitarian situation far worse, as the influx of troops adds more pressure to a population on the brink of starvation.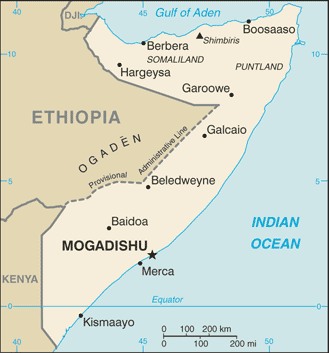 Already the fighting in the region is making it even harder to deliver aid into the region, and since the Kenyan military is attacking towns the residents are no longer able to flee across the border into refugee camps.
Oxfam warned that the situation is "increasingly alarming" and that the portions of Somalia affected by the famine are expected to grow as the offensive continues. They reported that the number of refugees fleeing has dropped to 100 in the past week since the invasion from 3,400 the previous week.
Though Kenya had insisted the invasion was a response to recent kidnappings, officials are now admitting that this was not the case, and that the Kenyan military has been planning to invade Somalia for years in hopes of propping up friendly militias in the region.
Last 5 posts by Jason Ditz