Updated at 2:22 p.m. EDT, Oct. 25, 2011
Turkish forces reportedly crossed the border into northern Iraq in what is being described as the busiest border activity since Kurdish rebels killed 24 Turkish soldiers last week. No reports of casualties have as yet surfaced, but clashes may be underway. Ankara denied the reports.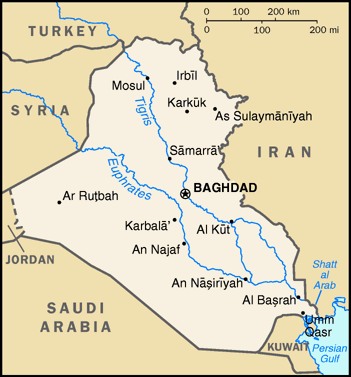 According to certain Turkish sources, about 500 soldiers in 20 tanks and 30 other military vehicles are advancing on a Kurdistan Workers Party (P.K.K.) camp in the area of Haftanin, just 12 miles south of the Habur border post. They also reported that warplanes bombed Haftanin and another camp at Hakurke. P.K.K. spokesperson Roj Welat separately said that fighting had already taken place at the Haftanin site after about 1,000 Turkish troops reached the encampment.
The Iraqi border patrol also denied any incursions had taken place; however, an Iraqi civilian did report seeing Turkish troops in his village of Uri. Independent confirmation from this remote area of northern Iraq has always been difficult if not impossible, and all sides have been known to give exaggerated claims.
Last week's attacks occurred after Turkey resumed bombing P.K.K. targets as part of a summer artillery campaign against the group. Most of the cross border violence generally occurs in the summer months, as the mountainous conditions do not permit easy passage in the winter. There were some previous, unconfirmed reports that Turkey had crossed the border in September, at about the same time Ankara was angling for permission to do so from a reluctant Iraqi government.
The P.K.K., which is based in northern Iraq, is seeking greater autonomy for Turkish Kurds, but the decades long war has left tens of thousands dead in its wake. Peace attempts last year were unsuccessful.