An anti-terrorism services convoy of troops loyal to Syrian President Bashar Assad was attacked today in the nation's northwest, and at least seven of the security forces were killed, accord to human rights groups.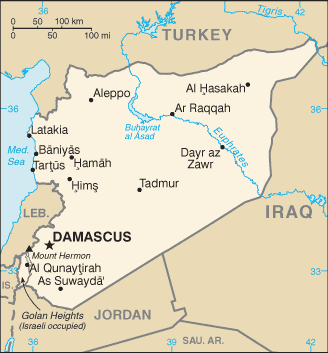 The ambush came in the Idlib Province, when a group of "suspected deserters" attacked the convoy near the entrance to al-Noman. The area was sealed off after the attack and a number of the troops were also believed to have been wounded.
The Syrian military has seen growing numbers of troops defecting in the face of orders to aid in the crackdown against pro-democracy demonstrators. The Syrian government has accused defectors of being involved in smuggling weapons from Turkey and Lebanon to fight against the military.
The defections have changed the face of the opposition significantly, as the almost exclusively non-violent civilian protests are now also interspersed with violence and the fear of a civil war is growing.