Tensions are on the rise between the US and Syria today, following the Obama Administration's announcement that it is withdrawing Ambassador Robert Ford over an "incitement campaign" by the Assad government.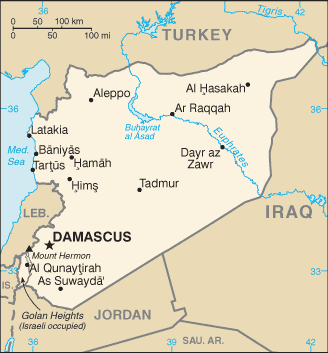 Though the US claimed it amounted to a major security threat against Ford, so far the only action taken by pro-Assad demonstrators against the ambassador was pelting him with tomatoes a few weeks ago.
Syria, for its part, has also withdrawn their ambassador Imad Moustapha, though both US and Syrian embassies are expected to remain open without them.
Ford's direct involvement in anti-Assad protests has fueled considerable resentment among the regime's supporters, while the US has also accused the Syrian embassy of being involved in an effort to intimidate anti-regime protesters in the US.