Violence is once again on the rise in Yemen today, as the United Nations Security Council issued a resolution condemning President Ali Abdullah Saleh for his crackdown on protesters and urging him to resign.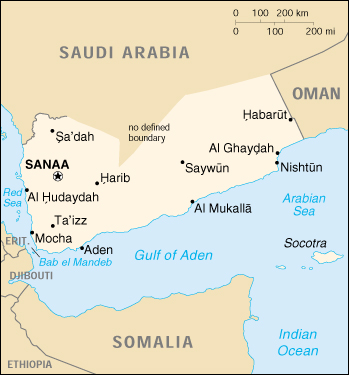 The resolution won unanimous support, though some unnamed members of the council said it didn't go far enough because it didn't seek to hold government officials accountable for the crackdown.
The resolution held off on such comments in an effort to be more in line with Gulf Coopration Council (GCC) deals, which would grant Saleh amnesty for crimes commited during the crackdown. The amnesty was condemned both by Nobel laureate Tawakkul Karman and by the UN High Commissioner for Human Rights, who noted it is illegal under international law.
Most of the violence in recent weeks has centered around the capital city of Sanaa, but today the violence was in the southern port of Aden, where locals reported major shelling as well as gunbattles, and rumors say that the Yemeni government is fighting al-Qaeda over control of the city.