In a speech to the Council on Foreign Relations today, Sen. Carl Levin (D – MI) urged the US to threaten to cut all ties with the Pakistani government to punish them over "direct support" for terrorist groups like the Haqqani Network.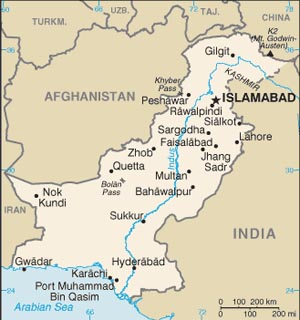 "We should inform Pakistan that it should not expect to normalize its relationship with the United States so long as it provides safe haven," Levin insisted, adding he had "evidence" of that support for the Haqqanis.
That allegation will prove particularly embarrassing for Sen. Levin, with Secretary of State Hillary Clinton saying that the US had no solid evidence whatsoever to back up its allegations.
Likewise, the repeated rebukes from US officials have led the Pakistani government not so much to believe that it would harm relations, but that the US might launch a ground invasion, something the administration is so far denying.