At least 41 people were reported killed across Syria today as clashes between the military and defectors continued and the Assad regime launched new crackdowns on civilian protesters inside major protest hubs.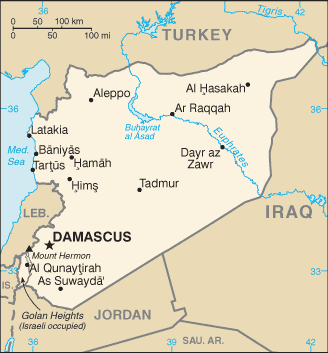 Tanks moved into the central city of Homs, one of the major sites of public protests, and fired on crowds of demonstrators, leaving at least 27 reported according to human rights groups. Three other civilians were also reported slain elsewhere in the country.
The other 11 people killed were soldiers, who were reported slain by defectors who used a roadside bomb in the Idlib Province. The province, near Turkey, has been a site of considerable fighting lately.
For the Syrian state media, the focus continues to be on arms smuggling into the country, with allegations that weapons and money are pouring into the country from Lebanon. Lebanese mayor Ali Hojeiri, from the border town of Aarsal, has expressed concern that the Syrian military may invade.