In an announcement made earlier today, the Justice Department reported that they have arrested and indicted Mohamad Soueid, a US citizen from Leesburg, Virginia, on charges that he was spying on protesters for the Syrian government.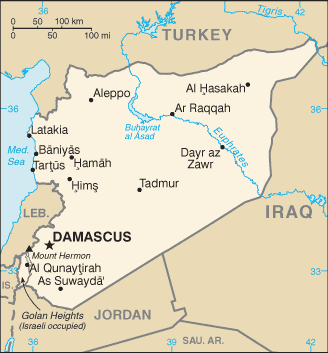 The charges against Soueid included acting as "an unregistered agent of the Syrian government," and he faces up to 40 years in prison on the various allegations, if convicted.
The Justice Department further claims Soueid was part of a vast conspiracy to "silence, intimidate and potentially harm the protesters." This was accomplished by video-taping protests in the US.
Officials and opposition figures have repeatedly accused the Syrian government of spying on Western protesters against the Assad regime, and some reports have them going after their families living inside Syria. This is the first confirmed arrest related to those allegations, however.