One of the few significant concrete moves by Afghan officials toward tackling their almost legendary levels of corruption has come to a less-than-satisfying end today, as officials report that a probe into Kapisa Governor Ghulam Abu Bakr has been shut down, and the investigator transferred to a different unit with no authority over corruption.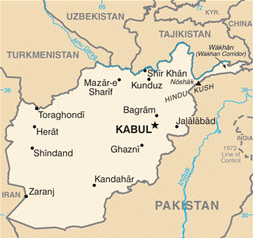 Former US commander Gen. David Petraeus personally delivered evidence to President Hamid Karzai regarding Abu Bakr, which was said by officials to include evidence that the governor was directly colluding with the Taliban.
This led to the probe into Abu Bakr, which officially was just into reports he was "taking bribes," and while the anti-corruption unit insisted his case was not closed, the investigation appears to be entirely halted with the removal of his investigator.
The level of corruption in Afghanistan is of course nothing new, but President Karzai's 2009 pledge to launch the anti-corruption unit gave some hope they might be tackling the issue. As usual, it seems the most corrupt officials are also powerful enough to prevent themselves from being targeted.