Speaking today, Syrian Foreign Minister Walid al-Moallem warned nations against recognizing the Syrian National Council (SNC), an opposition faction that has set up shop in Istanbul, Turkey, warning that the Assad regime would take 'strict measures' against those who did.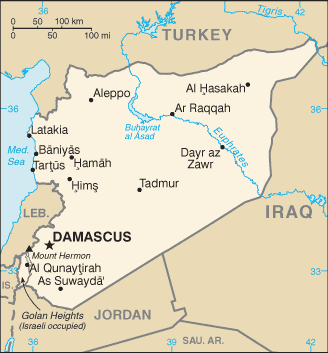 Moallem also slammed a number of nations for failing to protect Syrian embassies abroad from attack, saying Syria would no longer protect their Damascus embassies in the event of retaliation.
The SNC has been rejected by a number of domestic protest leaders, who expressed concern that the group was too willing to endorse the idea of a foreign invasion and a Libya-style regime change instead of an Egypt-style popular protest.
The unusually pointed warning by Moallem suggests that the regime is increasingly concerned that the group may find support in Europe, particularly in the wake of a failed UN Security Council resolution against Syria, as nations begin to consider unilateral attempts to resolve the massive pro-democracy uprising. Indeed, not long after his comments the European Union issued a statement praising the SNC as a "positive step forward."