Prime Minister Benjamin Netanyahu condemned it as "vandalism" while Israeli police promised action in response to attacks on Christian and Muslim graves in Jaffa, the latest in a growing series of "price tag" attacks.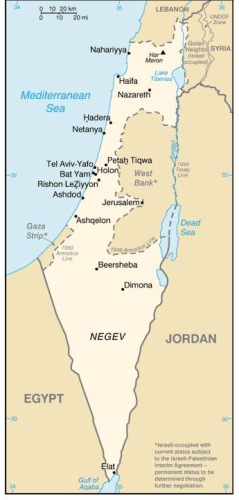 The cemeteries were attacked in the evening ahead of Yom Kippur, a key Jewish holiday, and slogans such as "death to the Arabs" were spray-painted on a number of the graves. Several headstones were also smashed.
Coming just days after the burning of an Israeli mosque, the attacks again suggest the settler groups are becoming more and more aggressive with their "price tag" attacks, an effort to protest the government's perceived aims to dismantle certain illegal settlements with high profile attacks.
Though the government has condemned the "price tag" attacks for months, it is only recently that they appear to be making serious efforts to curb them, apparently concerned by their spread into Israel-proper and attacks targeting Israeli soldiers within the occupied West Bank.