The United Nations has announced a revision of their Syrian crackdown death toll, adding an extra 200 to their figure and saying 2,900 are now believed dead. The revision comes after weeks of additional killings.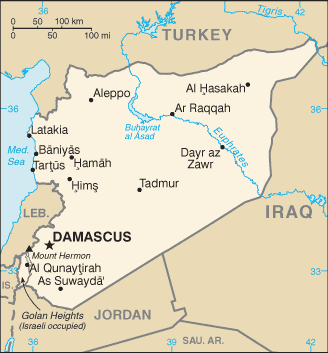 Syria's state media rejected the claims, saying that the claims of widespread killings were "media fabrications" orchestrated in the West and aimed at discrediting the Assad regime.
Though such railing is par for the course for the state media, an interesting piece of evidence emerged today when Zainab al-Hosni, the pro-democracy activist reported "beheaded" in custody, showed up on TV, with her head intact.
Reports of violence continued to pour in from opposition leaders, with at least 16 people reported slain over the course of Wednesday. The massive civilian toll has led to a vigorous debate in the UN Security Council about a resolution critical of Syria, though the most recent one failed after Russia and China objected to threats of sanctions against Assad.