The U.S. State Department is offering a $10 million reward for information leading to the location of the senior leader of al-Qaeda in Iraq (A.Q.I.). The identity of Ibrahim Awwad Ibrahim Ali al-Badri, (A.KA. Abu Du'a) was revealed to Iraqi security forces when they captured and interrogated an Islamic State of Iraq "minister of security" last year.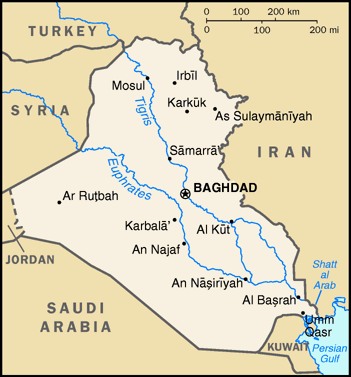 As well as offering the bounty, the U.S. State Department also designated Abu Du'a as a "Specially Designated Global Terrorist." The designation prohibits supporting Abu Du'a and freezes any assets he may have in the United States or comes under the control of U.S. persons.
A third generation of A.Q.I., which has been declared "dead" many times, may be making a comeback this year, particularly in Diyala province. In August, the group threatened they would carry out 100 attacks across Iraq. Thanks to the U.S.-led war, al-Qaeda was able to gain a foothold in Iraq that had previously been denied to them.