Scheduled to arrive in Israel on Monday, US Secretary of Defense Leon Panetta is warning Israel that they risk becoming more and more isolated if they don't take moves to improve their diplomatic standing.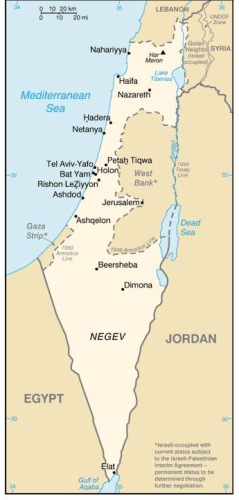 "The question you have to ask is: 'Is it enough to maintain a military edge if you are isolating yourself in the diplomatic arena?'" Panetta asked, adding that the focus of his visit would be assuring Israel that the US would continue pouring massive military aid into the nation.
He said the goal was the assure Israel that there was room to "take risks for peace" with the Palestinian Authority, though there appears to be very little interest in the Israeli government to actually do so, and the government is said to be demanding major changes in the Quartet peace proposal.
Those changes will center on removing any mention of settlement freezes and would demand Quartet assurances that the Palestinian Authority would have to meet several conditions for the "talks without preconditions" to happen. Though the Palestinian Authority was unlikely to agree to additional talks without the freeze in the first place, the further demands seem aimed more at ensuring that the PA cannot possibly accept the Quartet deal than at getting better terms.