With a new report of IEDs showing the crude explosives being used in record numbers if Afghanistan, the US military is once again pointing the finger at Pakistan, saying most of those pesky bombs are Pakistan's fault.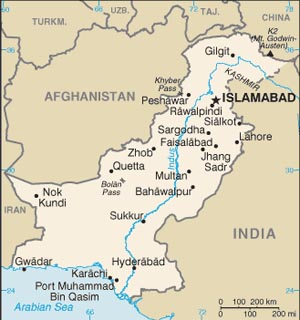 Not that the IEDs actually came from Pakistan, mind you. Rather, officials say the vast majority of IEDs use explosives made of calcium ammonium nitrate fertilizer, a kind of fertilizer produced in Pakistan.
"The border is a sieve," complained Navy Capt. Douglas Borrebach, adding that the border checkpoints weren't going to help in stemming the flow of fertilizer from the fertilizer-rich Pakistanis to the agriculture-heavy Afghans.
Officials didn't have any real "answer" to the problem of fertilizer, and indeed with the 2,430 km long border its hard to imagine that something as relatively common as fertilizer could ever be totally barred from the nation.