Friday was once again a day of massive protests in Syria, with thousands taking to the streets in virtually every major city, and troops opening fire on demonstrators in Hama as well as the Idlib Province.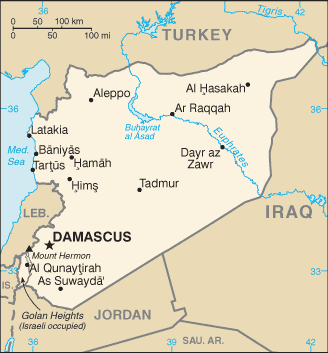 The real action over the past few days has been in Rastan, however, where the military's three day offensive has left at least 27 people dead, including a number of civilians, in an attempt to retake the city from military defectors.
After virtually ignoring the story for several days, even Syria's state media is covering the attack on Rastan, though naturally with a very different spin. In their version, seven security forces members were slain in clashes with "armed terrorist groups," a term their state TV station has used to describe everything from student demonstrators to fleeing refugees.
Though the violence against protesters continued, the focus on Rastan suggests the campaign may be entering a new stage, with months of killing protesters finally convincing parts of the military to defect rather than obey their orders.