A car bombing attack on the Shi'ite dominated city of Hilla in central Iraq killed at least 18 today, with police reporting at least 63 others wounded in the attack. So far no group has claimed credit for the strike.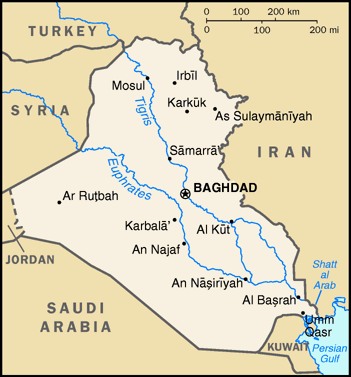 Witnesses say that the car bomb exploded near a mosque where a funeral was taking place for a local sheikh. It is common for Sunni militant factions to target Shi'ite religious locations and gatherings.
Local and provincial political figures had been in attendance at the funeral earlier, but had already left at the time of the bombing. One of the slain, however, was the son of a key local judge.
It was the second major attack in Hilla this month, with the other attack also killing 17 in a popular Shi'ite restaurant. That attack was claimed by al-Qaeda in Iraq (AQI). Whether they will claim today's strike remains to be seen.