In statistics released today, the United Nations is reporting that violence is soaring in Afghanistan, with month to month comparisons in the number of attacks showing a 39 percent increase in violence over 2010.
That's a big jump, and its doubly serious because 2010 Afghanistan was head and shoulders above every other year in every metric of violence. Despite US claims of "progress," it seems 2011 has become even worse.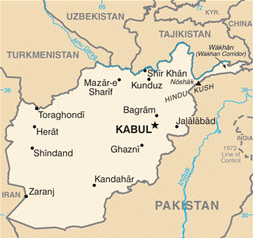 The UN report noted not only a major increase in attacks, but an increase in the complexity of those attacks, with officials saying the area around Kandahar, the target of much of the 2010 campaign NATO continues to crow about, remaining the worst part of the nation.
The end result is a grim one, with the report raising additional questions about the already shaky 2014 date NATO tried to set for the "end" of the war. Of course, US officials are already talking privately about the date being moved to 2024, but data showing the war remains a miserable failure is likely to be a pretext for continuing it even longer.