In comments delivered today by his spokesman Mark Regev, Israeli Prime Minister Benjamin Netanyahu rejected international criticism of his latest announcement of a massive settlement expansion, insisting it isn't technically a settlement at all.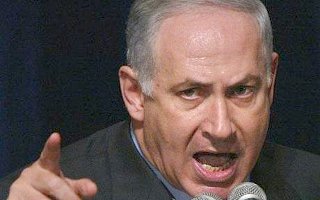 "Gilo is not a settlement nor an outpost. It is a neighborhood in the very heart of Jerusalem," insisted Regev, adding that it was consistent with Israel's "desire for peace based on two states for the two peoples."
Though this isn't a new claim from Israeli officials, Gilo is built on a hilltop captured in 1967 by the Israeli military and is considered part of occupied East Jerusalem. The Israeli government, of course, insists all of East Jerusalem belongs to them.
The expansion of the settlement was roundly condemned yesterday, and the condemnations continued again today, with Egyptian officials terming the move a provocation that harmed efforts to restart the peace talks, which have been stalled for over a year now.