Israel's domestic spy agency Shin Bet is once again pressing the nation's Education Ministry to defund the Od Yosef Chai Yeshiva, a religious college for settlers in the occupied West Bank. They warn that the college, which receives $350,000 a year in state funding, is encouraging students to launch attacks on Palestinians.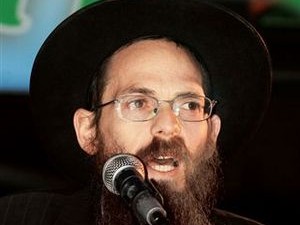 The yeshiva has been at issue for awhile, and the Israeli military has issued restraining orders barring some of its students from even entering the West Bank over concerns that they would launch more attacks. Shin Bet added that the students are involved in "illegal, subversive and violent" activities not just against the Palestinians, but Israeli troops in the West Bank as well.
Among the primary concerns related to the yeshiva is its chief Rabbi Yitzhak Shapira, who has constantly made headlines in Israel for his involvement in settler attacks, including a 2008 rocket attack. He was also held in military custody early in 2010 for his role in the burning of a West Bank mosque.
Perhaps Shapira's biggest claim to fame, or infamy in all honesty, is his 2010 book "The King's Torah," which argued that the "Thou Shalt Not Kill" prohibition in the Ten Commandments only applied to killing Jews, and that it was religiously permitted to kill infants that were likely to grow up and become enemies of the Israeli state.