Yemeni President Ali Abdullah Saleh abruptly returned to his volatile country on Friday in an apparent attempt to secure his grip on the country and resist calls to step down. Saleh has spent months in Saudi Arabia recovering from injuries sustained in an assassination attempt in June.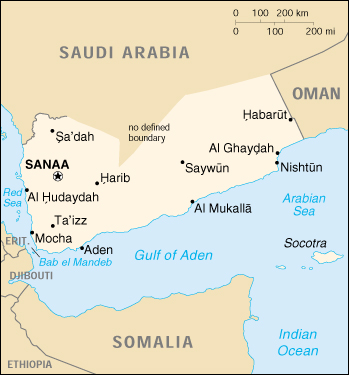 Just one day after his return, Yemeni security forces under his control killed over 40 people in clashes with anti-government protesters. This was merely the latest in a series of recent clashes between pro-Saleh people and anti-government people, who have been engaging in rampant urban violence.
A large number of military defectors have been trying to protect anti-government civilians from loyalist security forces, getting into gun and mortar fights in various incidents. Yemeni security forces are using everything from snipers, to anti-aircraft guns, to automatic weapons and RPGs against demonstrators, equipment which is likely to have come directly from the US government.
Saleh's return reportedly took the Obama administration by surprise. National security planners were likely planning on supporting a Saleh-style dictator to succeed him, like his Vice President who has met with Washington officials, in order to stabilize the very volatile country. But his return is likely to solidify his power, and could drive the country into all out civil war, which is not preferable to simply installing another dictator and pacifying the opposition.