Pakistan's foreign minister on Saturday warned the United States against putting boots on the ground in Pakistan to fight the Haqqani network, which allegedly launches attacks in Afghanistan from North Waziristan and is tied to the Pakistani government.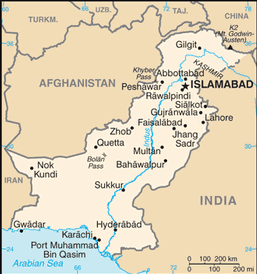 The warning comes after days of US officials accusing elements of the Pakistani government, specifically the intelligence service ISI, of having ties to the Haqqani network in a proxy war against the US in Afghanistan. The accusations have been denied.
"If many of your goals are not achieved, you do not make someone a scapegoat," Pakistani Foreign Minister Hina Rabbani Khar said, addressing the US. She also sternly reminded the US that there are rules of engagement, which should not be broken.
But the US has been breaching Pakistani sovereignty for years,  conducting kill/capture operations with special operations forces an undisclosed number of times and running a drone program has been expanded many-fold, resulting in untold numbers of civilians casualties and increasing instability along Pakistan's border with Afghanistan.
Last 5 posts by John Glaser