Obama Administration condemnations of the Pakistani government, and allegations of secret ties with the Haqqani Network have become a daily occurrence lately, and once again today the White House demanded Pakistan "break any links" with the group.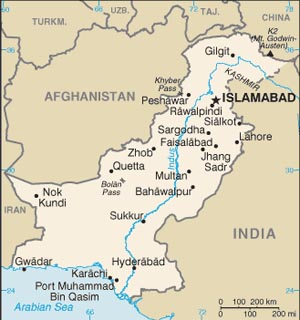 The comments seem to be grating on Pakistan, with Foreign Minister Hina Khar today warning that the United States needed to stop making wild accusations, noting "you cannot afford to alienate Pakistan."
"You will lose an ally," cautioned Khar in comments during his visit to New York. Pakistani military chief Gen. Parvez Kayani also slammed the criticism, saying it was "not based on fact."
Interestingly enough though, the US is finally bringing forward some non-ridiculous evidence today, following weeks of providing nothing but empty mango juice bottles. Now, they are also claiming that the people who attacked the US Embassy in Kabul had cellphones with them, and called Pakistani military intelligence officials during the attack.