Israeli Prime Minister Benjamin Netanyahu thanked President Barak Obama after his United Nations speech defending opposition to Palestinian statehood, saying the US president wore "a badge of honor" by insisting Palestinians abandon their bid for statehood and rejoin the failed pro-Israeli "peace talks."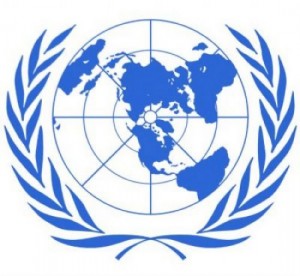 In his speech, Obama claimed that peace could only be reached through negotiations, not through a UN vote, which he called a short cut. He failed, as has every US leader opposing the Palestinian bid, to explain why peace could not be reached in negotiations where both sides – Israel and Palestine – are on a level playing field, each having all the rights the international system affords to states.
Despite the public oratory against a Palestinian bid for statehood that enjoys support from the overwhelming majority of the UN members, the Palestinian Authority refused to back down, insisting there would be no delay. "We will not allow any political maneuvering on this issue," said Saeb Erekat, a senior aide to PA President Mahmoud Abbas and former chief of negotiations.
Abbas will submit his formal request for UN statehood after his speech on Friday. Although the US plans to veto the Security Council resolution, the effort could be the first step towards pressuring the US and Israel to conform to world opinion and end the occupation of Palestinians.