The United States is working diligently to pressure the other members of the United Nations Security Council to vote against next week's Palestinian bid for statehood, hoping to avoid embarrassment on the international stage by having to invoke its veto power.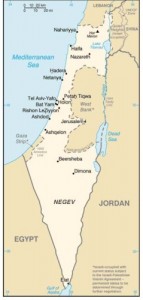 The Palestinian Authority on Saturday warned that a US veto would destroy any hope for a two-state solution. Paradoxically, the US leadership has said for months that submitting a request for Palestinian statehood along the internationally recognized border would be counterproductive to the goal of a two state solution, although never offering an explanation as to how.
Before resorting to pressuring others at the UN to thwart a Palestinian request for full membership, US diplomats David Hale and Dennis Ross tried presenting alternative measures to dissuade the PA from making the request. Palestinian negotiators were unimpressed with their proposals.
"This was the statement supposed to persuade Abu Mazen [Abbas] not to go?" PA negotiator Nabil Shaath said. His incredulity arose out of the fact that the US proposal made no mention of Israeli settlements, of the future of Jerusalem, or of refugees' right of return. The US, he added, was "not a neutral observer, but a strategic ally of Israel".
While the US has failed to make sense of its inexplicable objection – that UN-granted statehood would fail to give Palestinians their statehood – it appears the real objection comes from Israel's sprawling settlements on Palestinian land. Settlement construction, which often follows eviction and destruction of Palestinian homes, has risen dramatically in recent months and Israel prefers that land belong to Israel. If Palestinian statehood is based on the legally recognized 1967 border, settlements would presumably have to be dismantled – thus Israeli and US objection.