Another Friday of pro-democracy protests was reported nationwide in Syria, and security forces attacked them in several cities, including Homs and Daraa. Activists say at least 47 protesters were killed.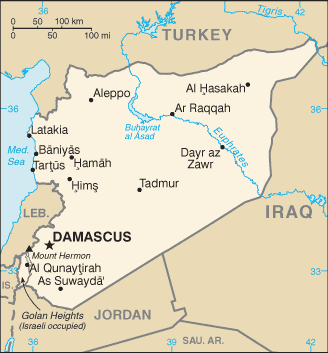 As the protests grew, the Syrian state media broadcast a "confession" from Lt. Col. Hussein Harmoush, one of the top defectors from the military, who insisted that the Assad government never ordered attacks on civilians, and that all the people killed were killed by "armed groups" opposed to the regime.
The real mystery, however, is how Harmoush was captured by the regime, as he was reported to be in Turkey before he turned up in regime custody in Damascus. The Turkish Foreign Ministry denied any role in his capture.
Naturally Harmoush's coerced confession is unlikely to convince anyone, either within the nation or without, that the deaths of anti-Assad protesters were all actually the fault of anti-Assad fighters. It does however point to how tone deaf the nation's state media has been in trying to whitewash the growing uprising.