The virtual state of civil war in Yemen's capital city of Sanaa got a three and a half month respite this summer when tribesmen loyal to Sheikh Sadeq al-Ahmar agreed to a ceasefire with the Saleh regime. Today it seems that ceasefire is on the brink of collapse.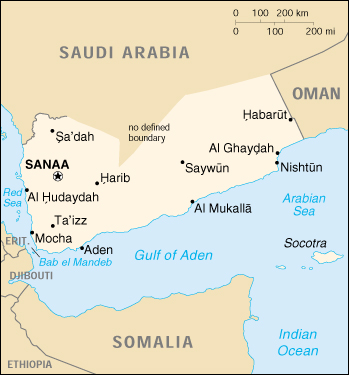 Explosions and gunfire rocked the northern Hasaba district of the capital early this morning, with fighting centering, as it did before, around Sheikh Ahmar's home. The fighting ended when Saudi mediators arrived on the scene and convinced the two sides to stop firing, but left at least three killed and five wounded.
The cause of the latest fighting was unclear, but in the past police moves against Ahmar's compound have spawned harsh reaction from the Hashid tribesmen loyal to him. Ahmar was a long time supporter of Saleh but turned against him when his troops began killing student protesters at Sanaa University.
Though it is too early to say what caused this fight, it could point again to the growing aggressiveness of the regime, as they have been launching attacks nationwide since they reclaimed Abyan from the Ansar al-Sharia. That group, however, is just one of many that is willing to fight the US-backed Saleh, and the last time a fight broke out with the Hashids the tribesmen seemed to be considerably stronger than the government troops.