At least 31 people were killed today and at least 75 others were wounded when a suicide bomber attacked the funeral of a member of an anti-Taliban lashkar in Lower Dir, part of the restive Swat Valley.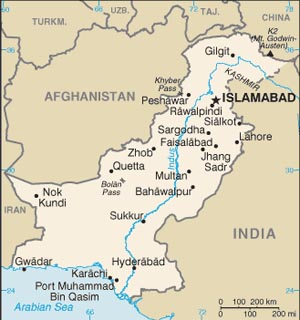 The bomber ran into the graveyard from a nearby field and detonated in a crowd of some 200 mourners. Many of the slain are believed to have been members of his lashkar, a tribal militia set up to fight against the Taliban.
So far no group has claimed credit for the attack, but it will likely be the Swat Valley Tehreek-e Taliban Pakistan (TTP) or the Tehreeek-e Nafaz-e Shariat-e Muhammadi (TNSM), which are the two major active groups in the region, and were the target of the last Pakistani invasion of the valley.
Today's attack comes just one day after another attack in Lower Dir District which killed the local leader of the Awami National Party (ANP), a key ally of the ruling PPP. The TTP claimed credit for that attack.