After a few days of relative calm and reveling in their putative "victory," NATO warplanes are back to bombing Libya, with reports of several targets hit in the town of Bani Walid, aimed at "helping" the rebel attack on the loyalist town.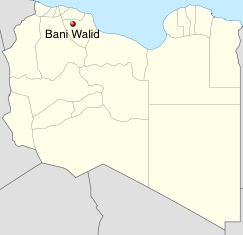 One of the last few towns not under the control of the new National Transitional Council (NTC), Bani Walid has been the site of a siege over the past few weeks, with repeated rebel ultimatums finally coming to a head with a ground invasion on Friday.
The bigger target will be Sirte, Moammar Gadhafi's hometown, and while NATO warplanes also attacked a few targets in that city it appears that tiny Bani Walid is facing not only the wrath of the bulk of the rebel army, but NATO airpower as well.
Though the NTC is focusing on attacking loyalist towns at the moment, it is also beginning to become apparent that they will end up fighting against other rebel factions, as they remain determined to set up a new, Western-backed regime.