The news doesn't get better for thousands of black Africans trapped in Libya, besieged by racist rebel fighters. In addition to chronic suspicion of being mercenaries for Gadhafi, women in one internal refugee camp say they are dragged off at night and raped by Libyans who fight under the flag of the new authorities.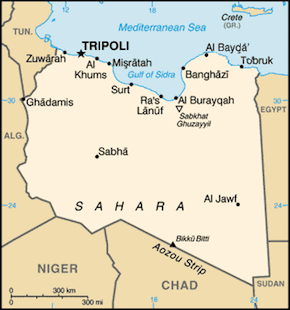 "They come in firing their guns and taking people," a Nigerian woman told McClatchy. "They don't use condoms…"
US Ambassador Gene Cretz doesn't think the abuses are systematic or intentional on the part of the Transitional National Council, whose forces recently routed dictator Moammar Gadhafi. "It's something that's happening at levels below that, which is of considerable concern to us," he told McClatchy.
A local TNC official dismisses the claims of the women, saying he's received no reports of abuse.
Thousands of foreign and Libyan blacks have been rounded up, imprisoned, and abused with only their skin color as evidence of their guilt, according to rights groups. The African Union has refused to recognize the NTC partly due to such abuses.