At least 24 people were killed and 60 others wounded today in a double suicide bombing attack against the home of a colonel in the Frontier Corps (FC) in the Pakistani city of Quetta.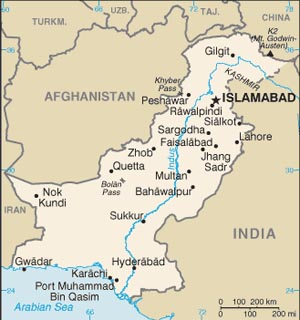 The attacks happened in the morning at around 9 AM, when a bomber detonated a car bomb outside the home of Colonel Khalid. A second attacker entered the house, firing randomly before detonating an explosive vest. Reports have Col. Khalid, his wife and two children among the slain.
Officials say that the over 100 kg of explosives were used in the attack, and the first blast was so powerful it set many nearby cars ablaze, and broke out the windows of dozens of nearby buildings.
The Tehreek-e Taliban Pakistan (TTP) claimed credit for the attacks but provided no additional details. Other speculation had the attack as revenge for previous al-Qaeda arrests, but the TTP did not mention these.