The Central Intelligence Agency rendered terrorism suspects to Muammar Gadhafi's Libya, knowing they would be tortured, according to documents uncovered in Tripoli.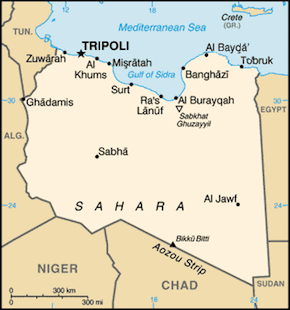 The documents were found by the Human Rights Watch in the abandoned offices of Libya's former spy chief and foreign minister, Moussa Koussa, a notorious figure known for repressing Libyan dissidents.
One of those rendered and tortured, Abdel Hakim Belhadj, is now the military commander in Tripoli for the rebels' Transitional National Council. "He was captured by the CIA in Asia and put on a secret flight back to Libya where he was interrogated and tortured by the Libyan security services," Human Rights Watch's Peter Bouckaert told Reuters.
Belhadji claims he was tortured by the CIA, and then tortured again at Tripoli's notorious Abu Salim prison after rendition. He is also reportedly a former member of al Qaeda. That he is now part of a provisional government supported by the US indicates a stark inconsistency in American foreign policy.
The documents reveal a close and friendly rapport between the CIA and Gadhafi's strong man Moussa Koussa, indicating a level of cooperation deeper than previously thought. They also reveal that the British intelligence agency gave Libyan intelligence information on Libyan dissidents in Britain.
CIA spokeswoman Jennifer Youngblood saw nothing wrong with the revelations. Failing to comment on any specific allegation or document, she said: "It can't come as a surprise that the Central Intelligence Agency works with foreign governments to help protect our country from terrorism and other deadly threats. That is exactly what we are expected to do."