Turkey declared Thursday that it would not tolerate another delay in the release of a United Nations report concerning Israel's deadly raid on a Gaza-bound flotilla in 2010, and warned of consequences including sanctions should Israel continue to refuse  to apologize for the incident.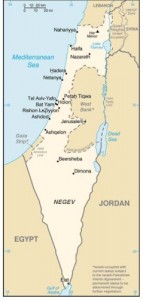 Publication of the Palmer Commission's report into the Israel Defense Force's raid, in which 19 Turkish activists died aboard the Mavi Marmara, has been postponed three times. The aid ship to Gaza was humanitarian in nature, aimed at alleviating the humanitarian crisis there. 
Previous delays have had consent of  both Turkey and Israel, but when Israeli Prime Minister Benjamin Netanyahu had most recently suggested that the release date again be postponed past the scheduled September 2 release date, the idea was dismissed by the Turks. They warned it must be released on time, an apology must be given prior to that release, and if these demands were not satisfied Turkey would impose sanctions and resort to a 'Plan B,' which was not elaborated on.
Some have speculated that Turkey's 'Plan B' may involve legal action against Israel for their military attack on the ship filled with civilians and humanitarian aid. Some have also wondered whether Israel's insistence on delaying the release of the report is political in nature, trying to avoid negative attention in the lead up to the Palestinian Authority's bid for statehood recognition at the UN this month.