The release of some 251,287 State Department cables is an overwhelming influx of data for reporters and researchers the world over. The documents, weighing in at 1.7 GB of plain text, are the length of approximately 360 Christian bibles. They cover such a wide array of information, from the appalling to the absurd to the bizarrely irrelevant, that it will likely take years to fully digest its findings.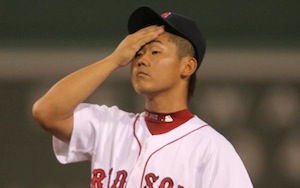 Just one example, Major League Baseball pitcher Daisuke Matsuzaka, is referenced in more than a dozen cables both classified and unclassifed, with officials expressing hope that he will add to Japanese tourism in Boston and in one case expressing annoyance at the lack of run support he was receiving when he lost a 2-1 game against the Tampa Bay Devil Rays. Another cable wonders, after the Red Sox World Series victory, if their popularity in Japan would extend to the Boston Celtics on Japanese television.
Incredibly, not all the mentions are entirely unrelated to foreign affairs, as one cable, Tokyo 00001657 reveals Matsuzaka's high profile signing with the Boston Red Sox excited then-Assistant Secretary of State Christopher Hill so much that he actually botched a round of talks with North Korea's Vice Foreign Minister Kim Gye Gwan.
The cable describes Hill attempting to discuss the freezing of $25 million in North Korean assets from a Macao bank, but that "Hill was too excited to solemnly engage in the talks," instead wanting to discuss Matsuzaka's signing with Kim, who was perplexed and reportedly had no idea who the pitcher was.
When Hill explained to Kim that the Red Sox had just paid $51 million to acquire the pitcher Kim apparently remarked that it was a "huge amount of money" and "more than double 25 million dollars," the amount their high profile meeting was set to discuss.