The African Union (AU) has refused to recognize the Transitional national Council (TNC) of Libya as the legitimate government of that country on the basis that rebels in Libya have been indiscriminately killing black Africans, confusing innocent migrant workers with mercenaries.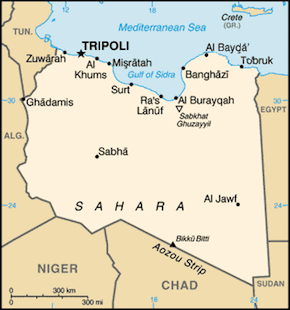 Moammar Gaddafi has recruited fighters from sub-Saharan African countries as his soldiers and bodyguards, but the rebels have been rounding up black Africans in mass arrests and keeping them in jails for days on suspicion of being mercenaries. Reports of beatings and extrajudicial killings by rebel forces have also influenced the AU against recognizing the TNC.
The Chair of the Commission of the AU, Jean Ping, believes this is jeopardizing the lives of tens of thousands of black Africans who have migrated to Libya in recent years to find work. "We need clarification because the TNC seems to confuse black people with mercenaries…They are killing normal workers," Ping told reporters on Monday in Ethiopia. He called for an end to violence on both sides.
As the African Union refuses to recognize the rebels' legitimacy on human rights grounds, the US and NATO – after winning an insurrection for them and quickly recognizing them as the legitimate government of Libya – are now engaged in further direct assistance, disregarding the AU's concerns.
US Admiral Samuel Locklear, representing NATO, pledged assistance to disarm pro-Gadhafi forces and opposition militias, as well as securing weapons stockpiles. The US has also worked hard to fund the rebel transition.