At least 10 Yemeni soldiers were killed today along with 26 militants as the fighting in Dufas, near the Yemeni town of Zinjibar, with dozens of others on both sides reported wounded in the clashes.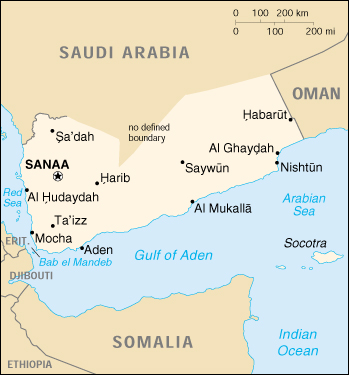 The deaths were just the latest in what is being described by the military as a "continuous" battle in the Abyan Province, as the Yemeni government attempts to retake the province from a group calling itself Ansar al-Sharia.
The Yemeni government has equated the group with al-Qaeda in the Arabian Peninsula (AQAP), but despite multiple massive offensives against the province they have done nothing to reclaim the territory.
Though Abyan is just one of many provinces that the government has lost to assorted different groups over the past several months, it seems to be the focus of the Saleh regime. Northern provinces as well as the central tribal areas have largely fallen outside of the government's control, with the Houthi rebels in the north assembling their own government in northern provinces.