Hamas' role in a ceasefire with Israel is always an incomplete one. While the Israeli government more or less controls the military's ability to launch attacks on the besieged strip, Hamas's Gaza government has little to no control over a number of rival factions which can, and often do, launch attacks against Israel.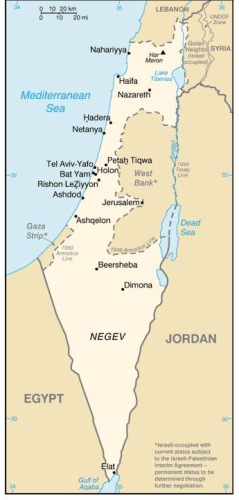 It is therefore a major boost for the latest ceasefire efforts that another key Gaza faction, Islamic Jihad, has come on board with the current truce. The group is promising no more rocket attacks despite Israel killing one of their top leaders earlier this week.
The big problem with the ceasefire though, as ever, is that it doesn't seem to be stopping the attacks on either side. Missiles continue to come out of Gaza, as smaller groups remain outside the truce, and Israeli warplanes continue to pound the strip, insisting that their attacks are only aimed at targeting ceasefire violators.
Interestingly enough, the Israeli military is reporting that it was given "increased license" to carry out targeted killings inside the strip, even as Israel's political leadership seems determined to calm the situation, fearing (likely correctly) that the international community wouldn't stomach another invasion like the 2008-09 one, which killed massive numbers of Gaza civilians and left much of the enclave in ruins.
Last 5 posts by Jason Ditz