At least 19 people were killed today, including four police officers, in the city of Karachi as the politically motivated violence continued apace. The attacks today also saw an office belonging to the Awami Nationalist Party (ANP) burned.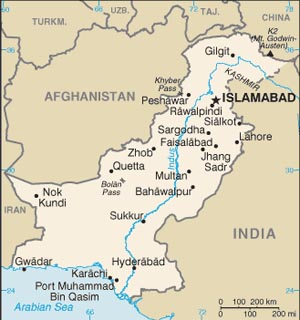 The attacks bring the three day toll of the violence in the city to 71 slain and dozens of others wounded. Such tolls have become commonplace in the city, but the increasingly bloody means of killings, including bodies dumped on the streets showing signs of torture, suggest an escalation.
The police have been largely powerless to tackle the violence, faced not only with massive numbers of attacks but with political pressure from both major political parties in the city to cover up their roles in the attacks on their rivals.
The violence has led to calls for the military to seize control over the city, or potentially the entire province, and has also fueled calls for early elections, as there is growing doubt that the US-backed Zardari government is going to ever bring the situation under control.