Israeli warplanes have launched an attack on the southern Gaza Strip city of Rafah, according to local medics, and the strikes have killed at least six people while wounding a number of others. Kamal al-Nayrab, a leader of the Popular Resistance Committees, was among the slain.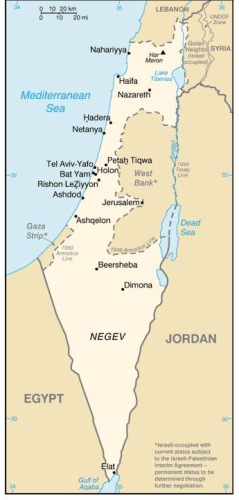 Israeli officials confirmed the attacks as targeting the Popular Resistance Committees, and also spun the attack as retaliation for a series of attacks in southern Israel, despite officials repeatedly insisting those attacks came from Egypt's Sinai Peninsula, not Gaza. Officials later speculated that the attackers, who killed eight soldiers, actually snuck into Sinai from Gaza, and then snuck into Israel from Sinai, though it is unclear if this relatively recent claim is true or not.
Israeli planes have been bombing the Gaza Strip off and on over the past several weeks, citing the "threat" posed by a rocket attack, presumably fired by some Gaza faction, that did no damage and caused no casualties.
The escalation against Gaza is likely a political move for the Israeli government, which wants to prove to Israeli voters that it is doing "something" about the attacks, but that cannot practically launch attacks against targets in Egypt. Attacking Gaza might not make sense in the context of the claims about Sinai, but it is something Israeli officials have proven comfortable to do.