Syrian tanks continue to launch attacks on the port city of Latakia today, with shells landing in multiple Sunni districts across the city and the overall death toll reported to have risen to at least 36 over four days.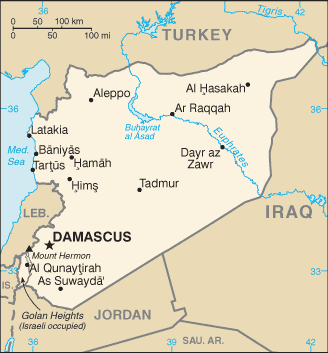 The attacks began on Saturday night, after protesters in the city rallied to demand the ouster of President Bashar Assad. The Syrian Navy is reported to have shelled the city as well, and ground troops raided a number of neighborhoods.
This brought rising tensions, particularly on Monday when troops attacked a Palestinian refugee camp in the city and also ordered everybody in a key Sunni neighborhood out and herded them into a soccer stadium.
The attacks have not only led to repeated condemnations from the usual international figures, but also an angry condemnations from Palestinian officials, who termed the offensive a "crime against humanity." The attacks have left Assad with fewer and fewer international allies.